Vehicle Specific Upgrades
Mercedes S Class W222 2013-2019 Wireless Carplay & Android Auto Interface for 12.3" NTG 5/5.1/5.2 Screen
Mercedes S Class W222 2013-2019 Wireless Carplay & Android Auto Interface for 12.3" NTG 5/5.1/5.2 Screen

The Mercedes S Class W222 wireless carplay/android auto integrates perfectly with the original factory fitted 12.3" NTG 5/5.1/5.2 screen. Does not require modification to the head unit or any of the existing equipment in the vehicle, this system allows you to switch between your factory Mercedes menu and the carplay/android system. It adds full CarPlay and Android Auto functionality to your vehicle and has a built-in camera interface, so you can add on a camera if you wish to do so.
This system is only supported on the Mercedes S Class W222 with the 12.3" NTG 5/5.1/5.2 screen and AUX for sound, if you have a USB port for sound input you will require the USB-AUX part (please check compatibility below).
Supported on Mercedes S Class W222 2013-2019 NTG 5/5.1/5.2 Radio with 12.3" Screen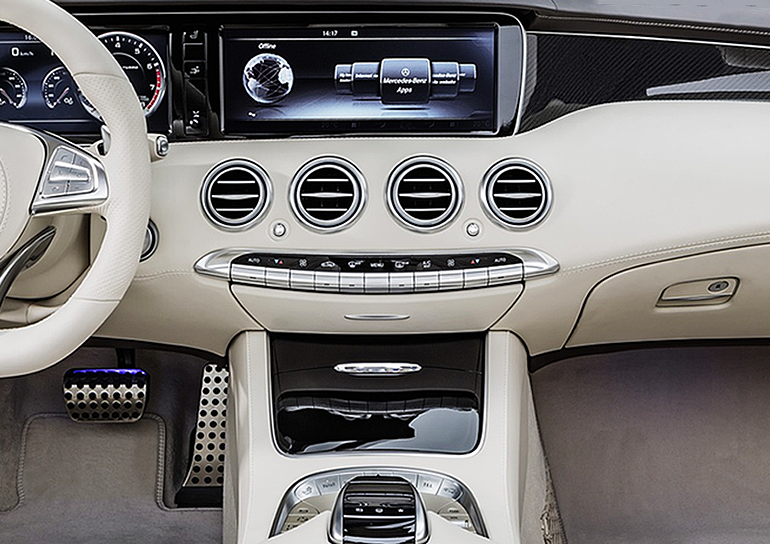 Your Mercedes S Class W222 will also need to have factory AUX for sound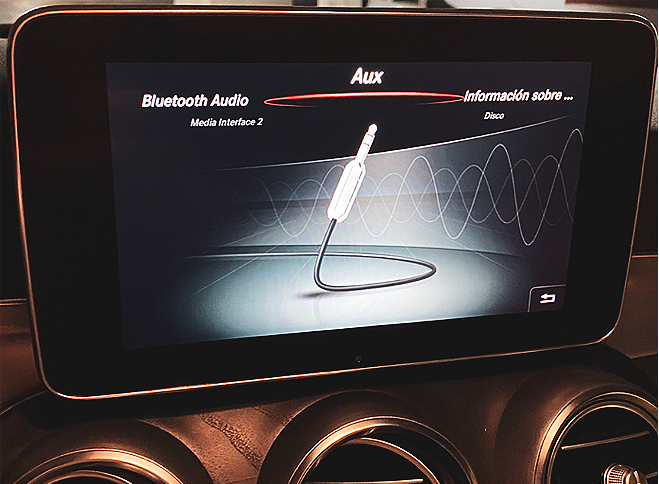 If your Mercedes S Class W222 has a USB Port it will also work for sound output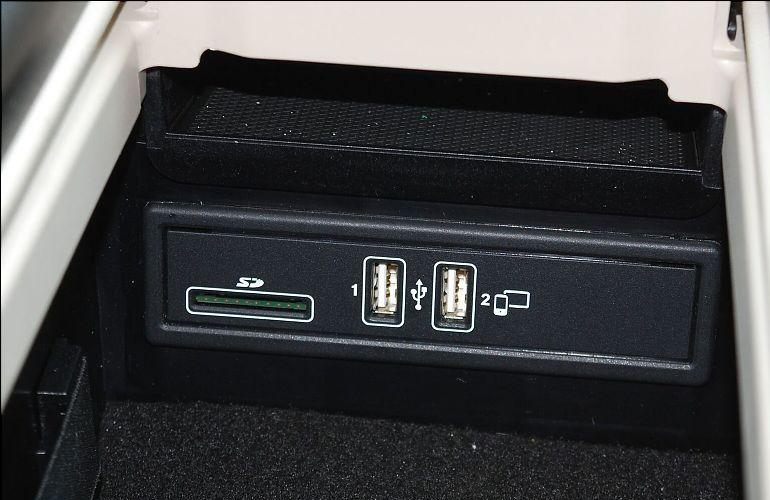 Key Features:
Wireless/wired Android Auto

Wireless/wired Apple CarPlay

Central Button control




Android/Apple mirroring

Switch between your factory menu and carplay/android auto

Allows addition of aftermarket cameras

Audio/Video playback via USB flash drive

Wireless connection via WIFI/Bluetooth – Also supports wired connection.

Audio output through factory sound system

Fully adjustable Audio EQ

Microphone included for handsfree and for using Siri or Google Voice Assist

Dynamic Parking guidelines – Active grid lines that display the path that the vehicle is taking based on the position of the steering wheel (Only on Certain Year Models)

Video Input for connecting any video source such as Digital TV, DAB, DVD





Compatibility:
Please check your Mercedes S Class W222 2013-2019, Your radio system needs to be NTG 5/5.1/5.2 radio series with the 12.3" screen please see below.

Mercedes S Class W222 2013-2019 Comand NTG NTG 5/5.1/5.2 12.3" screen radio
*This system requires AUX to be present on the stereo selection for sound.

We recommend that you have your installation carried out by a qualified car audio and security installer. Our experienced installation team can take care of all kind of car audio and security installations.
Car Stereo

Andriod Screens

Apple Carplay / Andriod Auto Integration

Multimedia Audio Visual (Sat/Navs, Headrest Screens, Roof Screens etc.)

Speakers/ Subwoofers / Amplifiers

OEM Adapters Installation (DAB, iPod, iPhone, USB, Bluetooth, Aux)

Dash Cameras

Bluetooth Hands Free Car Kit Installation

Vehicle Alarm Systems

Vehicle Tracking Systems

Vehicle Immobilisers

Reversing Camera / Parking Sensors
Other than vehicle immobiliser and tracking systems all other installations are carried out at our London based Car Audio and Security Installation Centre