Vehicle Specific Upgrades
Autowatch Ghost 2 Immobiliser & Dash Cams Front and Rear
Autowatch Ghost 2 Immobiliser & Dash Cams Front and Rear
5
3
Product Code:
GI2DC
Availability:
In Stock
Autowatch Ghost 2 Immobiliser TASSA Registered & Dash Cams Front and Rear fully fitted at our workshop

What is a Ghost 2 Immobiliser?
The Ghost 2 Immobiliser by Autowatch is the next generation immobilisation to secure your vehicle. The Autowatch Ghost 2 Immobiliser protects your
vehicle
from key-cloning, key theft and hacking. By using the vehicles factory buttons you create a unique pin code push sequence to protect your
vehicle
from high tech car thieves.
---
How does the Ghost 2 Immobiliser work?
Compared to other vehicle security immobilisers, the Ghost 2 Immobiliser does not use LED indications or key-fobs. The Ghost 2 Immobiliser is linked up to your
vehicle's
CAN (Control Area Network) system and programmed to protect the vehicle by the entry of a unique PIN code push sequence that you choose. This PIN code push sequence is then programmed into your
vehicle
using a series of buttons on your steering wheel or dashboard. This PIN code push sequence is then the unique pattern that must be selected before your
vehicle
can be driven. In the last decade hi-tech thieves have looked to override car security by hacking the OBD (On Board Computer) port. The Ghost 2 Immobiliser is completely undetectable using the diagnostic tools that hi-tech thieves use as there are no radio signals omitted. Additionally, the Ghost 2 Immobiliser is also extremely hassle free, with an accompanying Apple and Android smart-phone application or a Ghost 2 Bluetooth Tag (sold separately) that enables you to disarm your
vehicle
without having to enter your PIN. This simply connects to your car using Bluetooth within a 5-10m range.
---
2CH Front & Rear 1080p HD Dash Camera
The camera records in Full HD (FHD) 1080p with High Dynamic Range in the front and at the rear. This high-quality image capability offers drivers excellent coverage at the front and rear of their vehicle while minimizing blind spots thanks to the wide angle lens. With its compact design, the camera can easily be placed behind the rear view mirror without causing any obstruction to the driver's view; ensuring the camera placement adheres to safety laws and standards.
The camera records at the Front@1080p Max 30 FPS and Rear@1080p Max 30FPS.
The built-in Wi-Fi functionality also allows drivers to connect the dash cam directly to their smartphone to adjust settings and easily download footage. This quick and easy access means that drivers can retrieve and store footage on their smartphone whenever they need it. It can support up to 512GB Micro SD storage and comes with 32GB as standard.
Also included is Parking Mode (Hardwire only) – With the built-in parking mode, the device stays on even after the ignition is off to provide impact and motion detection surveillance when you are away from your car.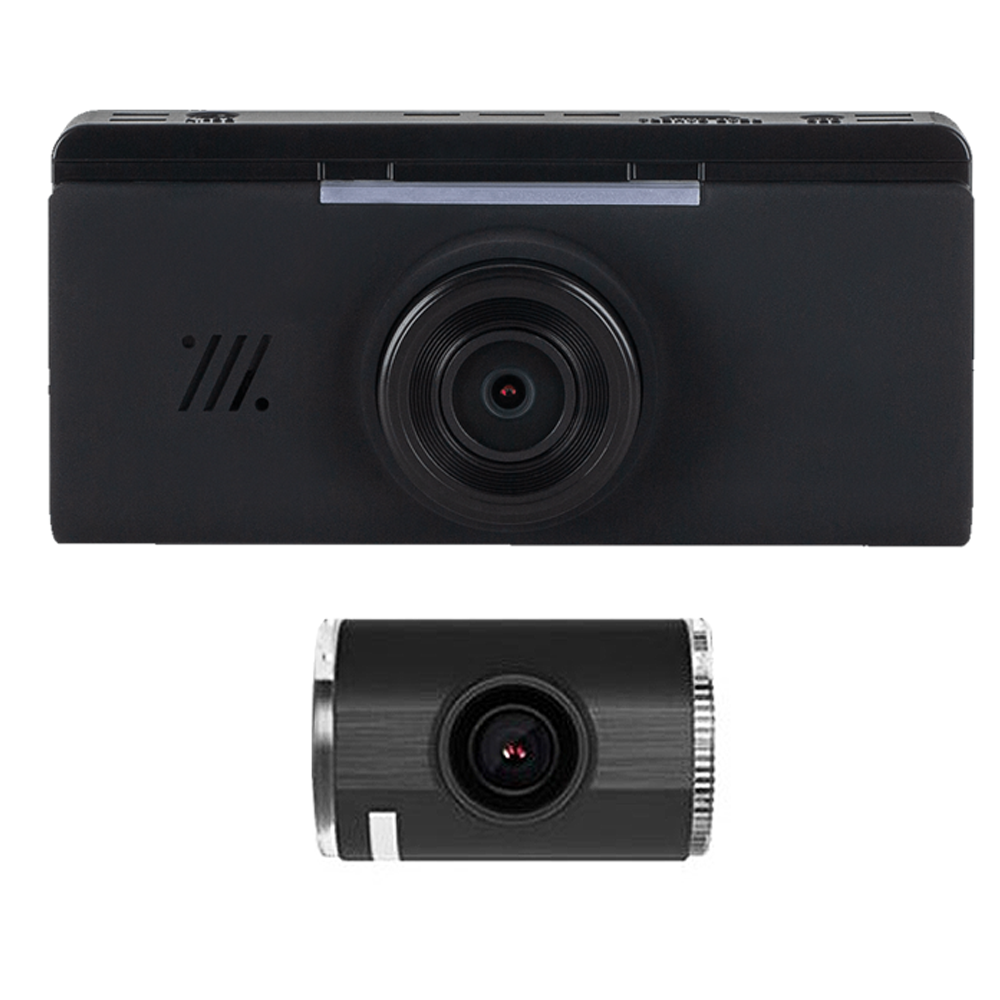 What's Included?
✔ Installation at our workshop by a Tassa Registered Ghost 2 Immobiliser Installations team member.
✔ Ghost 2 Immobiliser, Owner's Manual, Emergency Card, Two Autowatch Window Stickers, Installation Certificate and Security Guarantee.
✔ Six Autowatch Ghost 2 Immobiliser QR Fingerprint Labels - The Ghost 2 Immobiliser fingerprint label is a unique code which is registered with the ISR (International Security Register). The unique QR code is an additional security system that gives your vehicle another level of protection.
✔ ISR (International Security Registration) Contact Card - The Ghost 2 QR fingerprint labels are supplied with ISR contact card that contains the unique QR code for your vehicle. Keep the card in your purse/wallet in case you need to contact the ISR urgently.
✔ TASSA (Tracking & Aftermarket Security System Associate) Certificate – Emailed to you within seven working days.
✔ Demonstration – Ghost Installations team member will run through a full detailed demonstration on how the Autowatch Ghost 2 Immobiliser works on your vehicle followed by handover of owner manuals, Installation certification, Ghost 2 emergency card and will make sure you are happy before leaving.
✔ Installation of 2CH Front & Rear 1080p HD Dash Camera With 32GB SD Card
Ghost 2 Features:
>Uses the vehicle's original buttons to enter the PIN code

The buttons in modern vehicles send data all around the vehicle, the Autowatch Ghost 2 Immobiliser understands the data which allows you to create a unique PIN code push sequence to deactivate the Autowatch Ghost 2 Immobiliser allowing you to drive your vehicle.
>Simple PIN code push sequence change process

At any time you can easily change your unique PIN code push sequence. Only you will know the unique PIN code for your vehicle.



>TASSA Registered

The Autowatch Ghost 2 Immobiliser is now recognized by most vehicle insurance companies, with every installation a certificate is provided.



>Protection from key cloning, OBD theft and relay theft

When your vehicle is installed with The Autowatch Ghost 2 Immobiliser, Hi-Tech thieves will not be able to simply clone your keys and steal your vehicle, or even attempt to steal your vehicle by swapping the ECU. Without the overriding PIN code thieves won't be able to drive off with your vehicle regardless of the advanced techniques they have successfully used elsewhere!



>Block Your Engine from Starting

The Autowatch Ghost 2 immobilizer is designed to prevent your vehicles engine from starting unless you input the unique, personalized pin code push sequence you have chosen. (some vehicles may work on gearbox stall only, vehicle dependent)



>Undetectable Protection for your vehicle

There are many readily available professional diagnostic tools that can detect most alarm or immobilizer circuits in your vehicle and disable them, so they can steal your vehicle. However, The Autowatch Ghost 2 Immobiliser has no circuits to cut and therefore cannot be tampered with using this method.



>Silent Operation

Because the Autowatch Ghost 2 Immobiliser communicates with the ECU on the data bus to immobilize the vehicle it's impossible for a thief to listen out for tell-tell clicking sounds that all traditional immobilizer relays make.



>No Radio Frequency Signals

With the Autowatch Ghost 2 immobiliser, would be car thieves can't use sophisticated radio frequency scanning technology to detect and intercept what security system is fitted as it doesn't transmit any radio signals.



>Weatherproof tiny device

The Autowatch Ghost 2 Immobiliser is sealed and so small it can be installed into the vehicle harness anywhere in the vehicle making it near impossible for a thief to find.
>Vehicle CAN Data Network

The Autowatch Ghost 2 Immobiliser uses the vehicles own CAN data bus, which has several advantages including low risk during installation, low probability of detection, and allows for installation placement in multiple locations in the vehicle.



>Emergency Pin Code Override

If your PIN code is forgotten, the car is sold or any other reason, each Autowatch Ghost 2 Immobiliser comes with a unique emergency code.



>Service / Valet Mode

Service mode allows your vehicle to temporarily start and drive without requiring your unique PIN code. The Autowatch Ghost 2 Immobiliser will exit service mode based on the speed and time or by simply entering your unique Pin code.
We recommend that you have your installation carried out by a qualified car audio and security installer. Our experienced installation team can take care of all kind of car audio and security installations.
Car Stereo

Andriod Screens

Apple Carplay / Andriod Auto Integration

Multimedia Audio Visual (Sat/Navs, Headrest Screens, Roof Screens etc.)

Speakers/ Subwoofers / Amplifiers

OEM Adapters Installation (DAB, iPod, iPhone, USB, Bluetooth, Aux)

Dash Cameras

Bluetooth Hands Free Car Kit Installation

Vehicle Alarm Systems

Vehicle Tracking Systems

Vehicle Immobilisers

Reversing Camera / Parking Sensors
Other than vehicle immobiliser and tracking systems all other installations are carried out at our London based Car Audio and Security Installation Centre